As you know, Toronto and the GTA are extremely diverse with a range of cultures, feels and vibes. Every corner and neighbourhood in the city and GTA not only offers different amenities but also a different atmosphere and a completely different real estate profile. Whether you're looking to invest, settle down or have a nice bachelor neighbourhood, this post will help you find the right area for you.
Before looking at what  area might be appealing, consider the following questions which might help connect both the vibe of the neighbourhood you're looking for and what matches your current purpose and budget
What's the purpose: are you looking to settle down, invest or looking to rent?
What's your budget: The prices of different neighbourhoods will vary across the city.
BEST AREAS FOR INVESTING 
The 2 things to look at when trying to invest is if there's demand for rent in the area and how the prices of property have trended over the past years.
Renters are usually drawn to different areas in the city, mainly concentrated downtown in areas such as the Annex, Baldwin Village and Bay st. more for students. In regards to families, they will choose areas such as Leslieville or Riverdale.  Areas such as Yonge and Sheppard, Moss Park and Alderwoods are shown to have the most potential growth in the city and are neighbourhoods that are continuing to develop.
BEST AREAS FOR FAMILIES 
When looking for areas to have your future or current family settle down in, the main things to look for are what schools, parks and community hubs are in the area and not to mention, how safe the area is.
The top picks for families are Birchcliffs, Riverdale and Bloor West Village.
Birchcliffs, located on the east side of Toronto has an endless amount of greenery and trails. The properties in this area are mainly bungalows and two-storey homes, suitable for a young and growing family.
Riverdale/Leslieville, located right by the DVP is one of the largest neighbourhoods in Toronto. This area once again is close to many parks, numerous schools and has very easy methods of transportation. The real estate in this area has many options but it mainly detaches homes and condos; fit for a small or growing family.
Bloor West Village, located in the west end of Toronto is an extremely vibrant and accessible neighbourhood. With many restaurants, schools, transportation and shops in the area, it allows for a convenient stay. The area is also very quiet and safe and tends to lean on the bigger lots of real estate compared to the other 2 neighbourhoods.
BEST AREAS FOR SINGLES 
Enjoy your prime time with areas that are not only accessible to everything Toronto has to offer but are close and convenient to the best and most praised bars, restaurants and events in the city.
Financial District: Whether you work downtown or just enjoy being in the face paced lifestyle, the financial district never disappoints. With main streets such as King, Yonge and Queen close to you, everything is at a walking distance. The majority of the properties in this area are condos which is enough space for a calm and fresh environment.
Alternatives to the financial district are the Beaches and Parklawn/ Lakeshore. These are more quiet areas but are still convenient and close enough to downtown to enjoy a night out.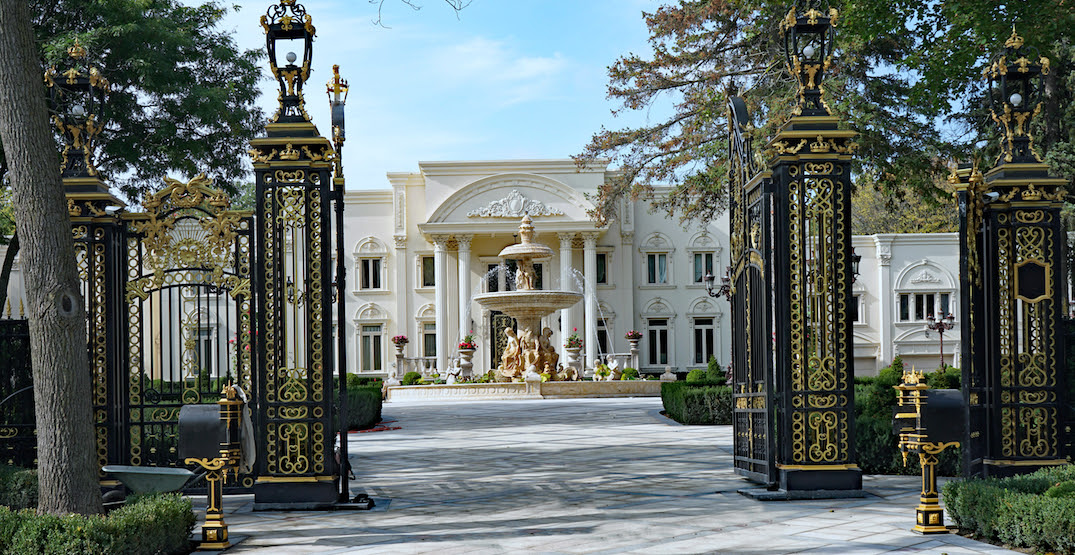 BEST LUXURIOUS AREAS 
If you or you and your family enjoy a higher lifestyle, these areas are made for you. Although they come at a much higher price point, they are known for the more grand, Victorian , modern and luxury homes.
Bridle Path// Sunnybrook // York mills: This is known as one of the most expensive neighbourhoods in Toronto with big names such as Drake living in the area. The average price of real estate in this area is around $3.5 million and can go up to the tens of millions. They are not homes, they're mansions.
Yorkville: This is a more boutique style neighbourhood, located right in the downtown town core of Bloor and Avenue Road. Being that it is surrounded by luxurious retail spots, restaurants and hotels make it suitable for the young and smaller families who enjoy dining at 5 star restaurants. The majority of the properties located in this area are condos and townhomes.
Forest Hill South//  Lawrence Park South: These two areas are very suitable for young professional families who might want a more luxurious home while being able to have accessibility to schools, parks and transportation. The majority of the homes located in these areas are detached homes which, although on the more expensive side, have a great lot size, suitable for families.
All in all, these are just some of the more popular neighbourhoods under these categories, with over 140 neighbourhoods in the GTA, finding your pocket that matches your vibe and financial plans are endless.
If you have any questions or are interested in checking out some potential properties in this area, feel free to contact me.